GP Tuition Pedagogy
Our methodology is built on challenging norms, questioning fallacies and developing versatility in constructing arguments. We believe in debates, exchange of ideas and providing resources/exams outside of curriculum. Doing so will ignite the passion for learning in our students,  Have a look at our weekly updates to get a feel of the topics discussed at our GP tuition classes.
Here at Quintessential's GP tuition classes, our experienced GP tutors will take students through:

1.
Current affair discussion
We discuss the latest, most significant global events and give you masterful insight on how to integrate and evaluate these in your works. We do away with lengthy, overloaded lectures and keep them short and simple- understand the ISIS war, Panama Papers and much more in 5 minute snippets.

2.
Comprehension practices
Practices on selected key questions to give you the edge you need; find out what you've been doing wrong and how to rectify them. We segment and select questions to ensure a good breath and depth of practice
Our Results- A Level General Paper 2015
2015 GENERAL PAPER RESULTS- 86% A's and B's
Bryant Lim
Catholic Junior College
Cedric Lim
Pioneer Junior College
Hu Hong Ren
Serangoon Junior College
Lim Jun Xiang
Yishun Junior College
Kevyn Yong
Hwa Chong Institution
Kwa Zhi Bao
Jurong Junior College
Mich Ong
Anglo Chinese Junior College
Shaun Mak
Raffles Instituition
Shawn Lim
Catholic Junior College
Shurvin Lim
Raffles Institution
Shaun Ong
Yishun Junior College
Richard Liu
Catholic Junior College
Taevia Koh
Catholic Junior College
Yan Wei Liang
Hwa Chong Institution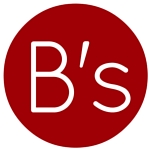 Foo Weng Keat
Anderson Junior College
Leonard Sim
Jurong Junior College
Lim Wei Ming
Serangoon Junior College
Ling Li
Private Candidate
Louis Chan
Nanyang Junior College
Mary Su
Anglo Chinese Junior College
Nicholas Lim
Catholic Junior College
Nigel Lim
Pioneer Junior College

Sing Yee
Nanyang Junior College
Seah Jit Sheng
Catholic Junior College
Surya Gunawan
Yishun Junior College
Wong Cheng Nam
Serangoon Junior College
GP Resources
Click on each image for more!
 Quintessential Education GP Tuition