Our General Paper Pedagogy
Our classes are built on challenging norms, questioning fallacies and developing versatility in constructing arguments. We believe in debates, exchange of ideas and providing resources beyond the curriculum; doing so will ignite the passion for learning in our students.
presenting convincing arguments
ESSAY PRACTICE
Global issues, social studies, economics, politics, philosophy
Science and technology, environment, history
Literature and language, arts, and global media
Brainstorming tools
Organisational strategies
COMPREHENSION
Interpretation and evaluation
Independent critical reading
Close analysis
Speed reading
Appreciation of diversity, maturity of thought and expression
Skills to tackle summary and application questions
1. Discussions on current affairs issues
to hone your skills in argumentative writing
We discuss the latest, most significant global events and give you masterful insight on how to integrate and evaluate these in your work.

We do away with lengthy, overloaded lectures and keep them short and simple- understand the ISIS war, Panama Papers, Brexit and much more in 5 minute snippets.

We teach you how to formulate a convincing argument and style your writing in the exams.
2. Comprehension practices to enhance
your critical thinking and inference skills
We provide intensive practices on selected key questions to give you the edge you need, find out what you've been doing wrong and how to rectify them.

We segment and select questions to ensure a good breadth and depth of practice.

Learn about various question types, master speed reading, critical close analysis, and various answering techniques for a systematic approach to the GP exams.

Our tutors are well-versed with the rigorous demands of the GP syllabus and are committed to imparting skills to synthesise, comprehend, explain, infer, evaluate and summarise information.
Our Results
2016 GENERAL PAPER RESULTS- 86% A's and B's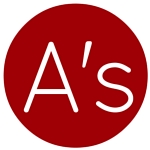 Bryant Lim, Catholic Junior College | Cedric Lim, Pioneer Junior College | Esther Soh, Anglo Chinese Junior College | Goh Yan Fei, Raffles Institution | Hu Hong Ren, Serangoon Junior College | Lim Jun Xiang, Yishun Junior College | Kevyn Yong, Hwa Chong Institution | Kenny Tan, Victoria Junior College | Krishna S, Private Candidate | Khoo Ee Wei, Saint Andrews Junior College | Khor Yong Xin, Temasek Junior College | Kwa Zhi Bao, Jurong Junior College | Mich Ong, Anglo Chinese Junior College | Paul Tam, Yishun Junior College | Sean Tan, Anglo Chinese Junior College | Shaun Mak, Raffles Institution | Shawn Lim, Catholic Junior College | Shurvin Lim, Raffles Institution | Sim Yi Lin, Pioneer Junior College | Shaun Ong, Yishun Junior College | Stella Chan, Saint Andrews Junior College | Stephanie Gunawan, Anglo Chinese Junior College | Richard Liu, Catholic Junior College | Taevia Koh, Catholic Junior College | Yan Wei Liang, Hwa Chong Institution | Wong Cheng Na, Serangoon Junior College |
Our Tutors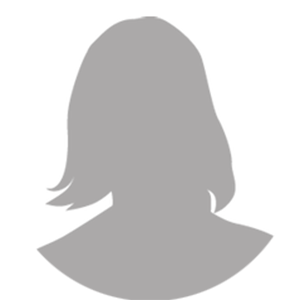 Dawn Wang, B.A (Literature) Dawn read literature at NUS and graduated with top honours. She worked at  the Ministry of Education, specialising in curriculum planning during her term. In her GP tuition classes, she help students pin down not only the basics of question-type recognition and writing structure, but also the essential higher-level skills of understanding nuance, signposting arguments and more. This is done through a constant cycle of the four key components of the GP examination, with content knowledge imparted alongside. All these add up to a strong ability to present GP essays in a convincing and intellectual manner. Above all, she welcomes an intellectual conversation on any issue under the sun. In her regular class, she take all students through multiple Comprehension passages and questions from past preliminary and A level exams, exposing them to a plethora of possibilities. The best way for anyone to learn is to be engaged, and she is sure to interact with her students during class. She encourages active participation in her classes, turning every 'lesson' into a 'discussion'- of ideas, perceptions, queries, beliefs and even confusion. By voicing their thoughts, her students find it much easier to grasp the ideas that come with each topic.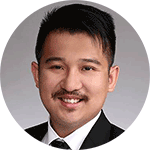 Gen Shen, B.A (Law) I have been teaching GP since I was reading law at the National University of Singapore. Now a full-time Advocate and Solicitor, I choose to also continually impart my skills to numerous JC students in my GP tuition classes, especially those aspiring to become lawyers in the future. My vocation keeps me updated with various events in family and criminal law, and allows me to share a wide range of perspective and debate on these issues. In today's information-intensive world, I believe that everyone has access to much knowledge; yet the key to success lies in how one critically evaluates and implements that knowledge for the betterment of both self and society. As your personalised GP tutor, I am able to deliver value beyond that of many others giving GP tuition, by combining both my years of experience as a tutor and also years of practice in the law. Outside of teaching, I am a food lover who likes to try everything. I would encourage all my students to recommend any good eats they have tried recently!
My teaching methodology: Aristotle once said, "Educating the mind without educating the heart is no education at all". This is why I always try to connect with each student on a personal level to find out more about their interests and then personalise my teaching style to each individual. GP is a fluid subject, with topics spanning across both tangible and intangible ideologies. I have found it extremely effective to utilise topics that students personally find interesting in piquing their interest toward the subject as a whole.

Nat Chun, B.A (Law) Hi, my students know me as the sprightly and caring Ms Chun. I read Law in the UK and would describe myself as a lawyer/tutor/entrepreneur who is passionate about teaching and equal access to education to fight poverty and the world's troubles. My interests span across fields of KI, GP and History. I believe that the pen is mightier than the sword and that history is an important collection of life's many lessons. Epistemology- the study of how we acquire knowledge, is an equally interesting field of study to me. I regularly discuss such topics at large and my GP tuition lessons are peppered with real life experiences and examples. In my free time, I am also involved in a technology startup that pursues equal access to law and a cooperative researching on pedagogies.
My teaching methodology: Building a love for current affairs would naturally develop an interest in reading and learning about various social topics, and this would nurture well-read and well-spoken individuals. Development of personal insights towards topics is crucial. I find that my students are also often keen to learn more about their peers' opinions and perspectives. I seek to develop students' abilities to think critically and provide good depths of analysis in their GP examinations. With a strong focus on exams, I anticipate and predict exam questions to help students forecast and focus on what to study. I prepare and go through a bank of past exam questions fundamentals to help students achieve a strong foundation.
Testimonials
Dennis Teo, ACJC 2015, H1 GP: A "Miss Ho is a knowledgeable tutor who has taught me a great deal over these 2 years. There were very important answering techniques as well as general knowledge that I learnt in her class that helped me to where I am today. The classes were engaging as well as informative and I truly enjoyed her witty and comprehensive analysis of various topics"
Celine Tan, NYJC 2015, H1 GP: A "I learnt a great deal from Miss Ho at her GP class. She is always willing to share, offering us much tips in writing skills as well as insights into approaching comprehension passages. She is extremely dedicated and patient with our excessive questions. I also found the additional readings very significant in improving my knowledge."
Sharon Ong, RI 2015, H1 GP: A "I enjoyed Mr Shen's GP classes a lot. They were filled with interesting stories and anecdotes, with thought provoking discussion of real world events. This sharpened my writing skills and comprehension abilities greatly. He has shown me great perspective in analysis and a systematic way to make sense of the world we live in."
Tan Jieying, RI 2015, H1 GP: A "My GP classes with Miss Ho were very helpful to my understanding. Her lessons were very clear and informative, they provided good theoretical framework for me to base my studies on. They were also very coherent and helped greatly in my answering techniques. Very grateful and thankful to have met such a passionate teacher!"
Bryan Ang, RI 2015, H1 GP: A "Miss Ho is a very charismatic and knowledgable GP teacher. She is always very animated and witty in class and this makes the lessons very interesting and enjoyable. I like how I get to learn and enjoy the content at the same time. She has taught me much about critical writing and analytical skills that I find very helpful in my personal development. "
Bryant Lim, CJC 2015, H1 GP: A "I found Mr Shen's class highly informative and enjoyable. He always has some witty and intellectual perspective on various topic and can make the most boring news seem extremely interesting. Through this weekly sessions, I learnt to appreciate diversity and difference in perspective and crafted my own arguments for the exams. GP was definitely my most fun subject under Mr Shen."