H2 Maths Tuition Pedagogy
We see the key to excelling in Mathematics as mastery of two aspects.
First- Understanding.
Mathematics can sometimes be abstract and complex. Our H2 Maths Tuition helps students better understand by breaking down the topics into simple components and using real-life examples in our teaching. By simplifying core concepts, we hope to not only aid students' understanding but also application of formulae and methodologies.

Second- Problem Solving.
You will often hear that practice is key to excelling in Mathematics. We believe that with proper guidance and understanding of techniques, practice would be doubly effective. This is why at Quintessential, our H2 Maths Tuition classes have developed simple yet effective problem solving techniques to help students through the process of answering questions.

For each topic, we will start by building a firm foundational understanding of the concepts, following which we will focus on problem solving techniques and hone the students familiarity and achieve H2 Mathematics finesse through practice.
We help weaker students build a strong foundation, and help the stronger ones score well in exams. Our effective H2 Maths Tuition lessons have been translated into excellent results.
Resources
Click on each image for more!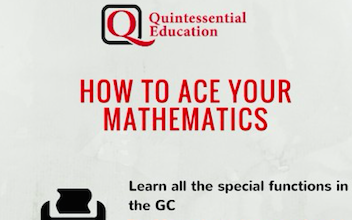 Maths Tips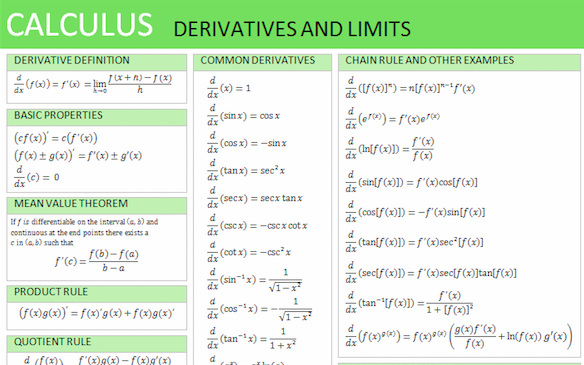 Calculus Notes
H2 Maths Tuition by Quintessential Education
Contact us now and join us for a free trial!