Physics Tuition Pedagogy
Physics can be perplexing with momentum and energy dynamic equations, complex thermodynamics, baffling electromagnetism or atomic constants and esoteric quantum mechanics concepts to memorise. Without prior exposure, students may feel uncomfortable with the mathematical and abstract aspects of physics. At Quintessential's physics tuition classes, rest assured we have the experience and qualifications as a leading physics tuition provider.
Truth be told, A level Physics is not difficult to excel in. Our methodology includes:
1) Our students learn through practice. Our teachers focus on core concepts in Physics.
2) We believe in developing the right foundation concepts so that they can always work out their solutions from first principles even if they do not know how to approach a physics question.
3) Developing a passion in the science of physics and a sense of appreciation for its importance and relevance in real life.
Physics Resources
Click on each image for more!
Physics Tips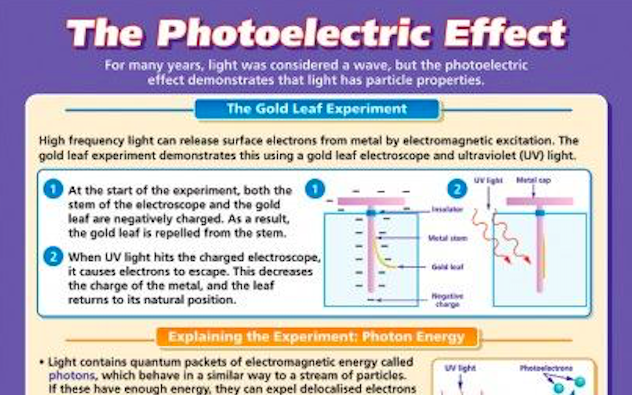 Photoelectric Effect Notes
Physics Tuition by Quintessential Education