"We are what we repeatedly do. Excellence, then, is not an act, but a habit." – Aristotle
Since our inception, Quintessential has developed a reputation for consistently producing Singapore's top A-Levels students. We have taught over 1000 JC students to date; all of them scoring As' in the A-Levels exams. As A-Levels specialists, our teachers dedicate full attention to writing and enhancing our A-Levels Master curriculum; each curriculum is built on proven strategies developed by subject experts. Now in our eighth year, we offer a series of JC Masterclasses that offer professional guidance, targeted help and a highly-rated personalised curriculum. Classes range from topical reviews to customised intensive revision.
Small class sizes, premium education with master teachers and customised curriculum remains our code of excellence. We dedicate our time to crafting intelligently designed guides and teaching materials to help you achieve your potential. Each Quintessential teacher is an A-Level specialist who is a current school teacher with vast experience teaching at top schools. This year, we are introducing our junior tutors—A-Level top students. They are cherry picked and undergo extensive training with us to teach at the highest level. More than just a source of tutorial services, Quintessential encompasses a highly regarded brand of education designed to promote academic excellence.
---
6 problems JC students face
1. Exam questions are so different from what is taught is class
Teachers in school spend time prioritising the introduction of content over problem solving and exam techniques. This makes school lessons boring and often does not provide specialised help for exam needs.
2. Large amount of time spent on projects
Most students spend an average of 90-120 hours on their coursework, leaving little time for proper exam preparations.
3. Unable to pinpoint what to prioritise
Each subject covers a wide range of topics, emphasising breadth over depth. Students learn widely but struggle to pinpoint what to prioritise for exams.
4. Lack exposure to exam style questions
The A level exams are known to be set on a few iterations of specific question types. Students who lack exposure to question trend and analysis do not fare well in the exams.
5. Tight timeline in school
The tight timeline leaves students with little time to provide a comprehensive coverage. Students should start their own A-Level preparations way in advance. Students do not have sufficient time to review what they learnt after each term.
---
The JC Syllabus,
simply taught brilliantly.
QE's methodology is built on 3 pillars, designed to help you achieve your maximum potential.
We have spent years perfecting the way we teach the A-Level syllabus.
No one teaches A-Levels like we do.
Proven A levels Curriculum
Our comprehensive personalised curriculum has been tested and proven across hundreds of students. Masterfully written by our JC subject examiners, the exclusive curriculum stands strong with insider knowledge on what types of questions are tested, how to best score for various essays and projects.
Subject Experts
Cherry-picked senior and junior teachers, all with first-hand experience in the A-Levels syllabus.
Senior Tutors: JC school tutors.
Junior Tutors: A-Levels Top Scorers
Customised Practices
Our A-Levels resource bank is systematically designed to help tackle all forms of A-Levels questions, and targeted for maximum performance in the shortest time. Every student has their own learning pace and preference. Quintessential caters to the weaknesses and needs of each individual student.

University Applications Mentoring
---
In addition, Quintessential Education is one of rare holistic providers that provide comprehensive university applications support and advice in both US and UK universities post A-Levels. We have a high success rate for our university applications – 90% acceptance to top 3 choices for US, 70% acceptance for Ivy League Universities and 90% acceptance for Oxbridge, Imperial College, and LSE. Find out more about our Oxbridge. Ivy League Mentoring or courses for specialised tests like SAT, ACT, UKCAT, BMAT, and GMAT.
Brian Kim
UWC (Dover) | LSE (Economics)
Mr Lim, my teacher, is a very committed and experienced teacher. He puts in a lot of effort to get us to understand and do better and his notes are concise and comprehensive. The teachings are very clear, in depth, and easy to understand and I have improved tremendously under his guidance.
Hermi Do
ACS International 2015 | Physics (SL)-7
Mr Lim is an engaging and fun tutor who taught me exam skills and techniques, supplementing and reinforcing the knowledge I learnt in school. Under Mr Lim's guidance and effective teaching methods, I learnt a great deal on application skills and evaluation even though I joined very last minute before the examinations.

James An
ACSI(Independent) 2015 | Mathematics (HL)- 7
The classes were very helpful as they were explained in a very simple and clear manner with huge amount of resources for reviews and drills. These added help gave me good preparation for my exams and made it very easy for me to approach the final IB papers. Thank you!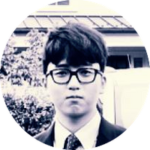 Denny Park
SJI (International) | Columbia University
Thank you for making even the most boring subjects like English and Economics fun. Will always remember the commitment and extra effort all my tutors put in to help me prepare for exams! The practice sessions and reviews really made a big difference in my revision and I really enjoyed my lessons at QE!

Kwon Jung Min
UWC (Dover) 2015 | Mathematics (HL)- 7, Physics (HL)- 7
Thanks for the awesome guidance for my mathematics class Mr Heng. I learnt so much from you and the classes were very fun and interesting. They made a very dry subject fun and interesting. I feel that I have improved greatly over the past year and I would like to thank you really for your help.

Hong Jiye
UWC (East) 2015 | Chemistry (HL)- 7, Economics (HL)- 7
I'm very grateful for the guidance by Mr Lim and Mr Gopalan. They have helped me greatly with getting more practices and this has really given me much familiarity and exposure to the IB questions. The practices made it very easy for me to handle related questions. Thank you Sirs.

Dorothy Tan
ACS(Independent)  2015 | Business (SL)- 7, Chemistry (HL)- 7
Mr Lim often teaches us contexts from both local and international sources to aid us in drawing connections between textbook theories and that of real world. He is also an extremely knowledgable and dedicated tutor to us and I've Mr Lim's thoughtful and patient guidance to thank for my improvement. Thank you so much!

Kevin Leong
ACS(Independent) 2015 | Economics (HL)- 7
Thanks for the help Sir, the classes were extremely helpful to my understanding and it allowed me to comprehend the mathematics syllabus very clearly. I found the resources and practices critical in my exam preparations and the classes were insightful and filled with interesting examples and analogies.
Elizabeth Liew
ACS (International) | Edinburgh (Medicine)
Thanks so much for helping me improve my Economics at my own pace of lesson. The exam practices and notes, among others, really helped me for the exams and I have improved tremendously over the last year thanks to your guidance!
Contact Us