The Extended Essay (EE) is an independent, self-directed academic research, presented in the form of a 4,000-word paper. One component of the International Baccalaureate® (IB) Diploma Programme (DP) core, the extended essay is mandatory for all students. The final work is given a grade from E to A, and makes up part of each student's final IB score. These are our thoughts on how to do well in the EE:
Step 1: Choosing a Extended Essay (EE) topic
Choosing a good topic for your extended essay can make a huge difference on your final score. Firstly, you should always choose a topic that you are interested in! The writing process becomes much more engaging, and will also be good content you can write in your personal statement for your university applications.
Always be creative and original when choosing your research topic. Think about how you can make your research question and the way you communicate your academic research unique. In addition, if you wish to explore a multidisciplinary field , you could consider writing a World Studies extended essay. This research is analysed through at least two disciplines, encouraging students to apply their knowledge to a problem with global significance. For example, you may want to consider the effects of an electric vehicle subsidy on climate change. This is an exciting opportunity and provides a good insight to an interdisciplinary university degree such as PPE.
Step 2: Framing your research question
Once you know your extended essay subject, your next step is to choose a question. Often, questions will be framed as "To what extent does…". Exploring multiple perspectives, and critically analysing each of these, are key to success. Therefore, try and shape your question so that more than one point of view can be explored.
Similarly, make sure your question is specific! Having a focused question will guide your research and show that you can explore one area in detail. For example, here are 2 examples of Economics extended essay questions:
To what extent do smartphone companies compete with each other?
To what extent do Apple and Samsung operate in a duopoly in the global smartphone market?
The second research question is more focused, allowing for greater in-depth research into which areas they are competing over. You can use secondary data from both companies' annual reports, competitor websites, and undertake primary research (such as through an Economic survey or personal interview) – Having a research question that allows you to explore a specific area critically will definitely help you to score highly.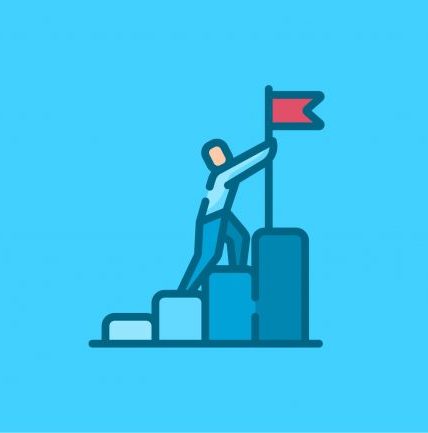 Step 3: Meeting your supervisor to establish specific targets
We recommend meeting with your supervisor as early as possible to check whether your research question is appropriate. If it is, this is a great opportunity to explore potential avenues of research. For example, a Physics extended essay on the path of a bowling bowl may look to incorporate several different features, such as force, weight, and air resistance into a model. Whichever subject area you choose, your supervisor is usually your first port of call for any questions you have.
During the meeting, it will be good to establish a timeline for your extended essay. Although this may only be rough, this will give you deadlines to work towards (much like you will need to do for university essays). Similarly, setting specific targets for your next meeting, such as writing an introduction or doing your survey, will also give you definitive targets to meet. Make sure at the end of this meeting you have clear goals to achieve and by your next meeting.
Furthermore, make sure that you are keeping a record of all of your meetings with your extended essay supervisor. 6 of the 36 marks for the EE are from your Reflections on Planning and Progress Form (RPPF) where you reflect on the meetings you have had with your supervisor. These should show that you are engaged with your topic, so discuss the ideas you have considered in response to setbacks whilst writing your extended essay and make sure to use personal pronouns (I, my) to convey your engagement. Detail any changes you made to your research method and demonstrate how you have taken a creative approach to your topic, as these will highlight what you have done to stand out.
Step 4: Starting your EE research
Following the meeting with your supervisor, it is time to begin researching your topic! This does not have to be too detailed to begin with, and we recommend aiming to research enough to write an introduction to your essay. This introduction should outline the main themes you will explore and your line of argument. To reiterate, your main argument may change as your essay develops, so do not worry if it is not perfect when you begin.
Some useful sources of information are your school library or Jstor. Your school librarian may be able to suggest some good books or articles to start reading, whilst using academic sources like Jstor or Google scholar gives you access to a wide range of academic material. When reading books or journal articles, you do not have to read them cover to cover! In fact, you should only read the sections that are relevant to your topic, and reading the introduction and conclusion will often tell you whether a journal article is relevant.
When reading, consistently keep in mind your essay title as this will help you to focus your reading on key sections of texts. For instance, highlight the key sections of the texts to review later. Alternatively, you could make notes in a separate word document; such as Googledocs; or with pen and paper. It is useful to keep everything you do in the same format, however, so you can easily collate it.
Step 5: Writing the essay's first draft
The most difficult part with the EE is getting the first draft down. Many students struggle o to write the perfect introduction and methodology, and get stuck for weeks in the process. Your introduction and first draft do not have to be perfect but should form the base of your essay moving forward. It is often good to form a plan from your research that contains the key elements of each paragraph. Once you are confident with this and have filled it in with more research, you can turn this into a fully operational first draft.
We recommend breaking down the writing stage into several paragraphs, setting yourself mini-goals to achieve. This will help you to move along faster and make the seemingly daunting task of a 4,000-word essay a lot simpler. Similarly, you should use the research you have to support your ideas. Your research might consist of facts to back up your analysis or other writers' opinions that agree with your own. Furthermore, you can also use this research to explore multiple points of view, coming to a conclusion as to which one is most appropriate. However, save yourself time whilst doing this by including links to the original article, rather than full references, as it is likely you may change the content of your essay and the references you use as you progress.
QE TIP:
Make sure you save your extended essay frequently and to an accessible platform such Dropbox or Google Drive so that if your computer were to crash your progress will be stored!
Step 6: Reviewing your first draft
Your aim when meeting with your supervisor this time is to look over your first draft to see which parts are excellent, which can be explored further and which need to be rethought. This can be split into a number of meetings; for example, I looked at my introduction, then at the 4 sections of my main body, and finally at my conclusion. This reshaped the goals that I had moving forward and gave me specific subsections to work on.
Whilst editing your first draft, do not be afraid to delete, reword or move some parts that you have written, as this will help you shape your extended essay into the finished article. You can, if needed, even slightly alter your question. I changed my question at the start of April, with a June deadline for my essay. However, changing my essay question did not leave me with a whole new essay to write, as I was able to use most of what I had already written, adapting it to focus on the new question. Whatever changes you have to make, they are all moving you towards a complete final version, so stay positive!
Step 7: Refining your Extended Essay
After your meeting, review the changes you have to make to your methodology and research process. You should consider whether you have critically investigated the variables in your RQ and whether it is backed up by a solid methodology. For instance, are there any counter arguments you have not considered? Does your research process flow? Always draw links to each paragraph, so that your essay has a logical flow from its introduction to its argument, counter arguments, responses, and conclusion.
When researching areas in more detail, make use of what you have learnt from your current research. For instance, look at the suggested reading or references in books that you have read or look at articles from the same journal. Furthermore, stay up to date with the news in case you can include new research in your extended essay.
When editing, it is useful to save a new copy of your extended essay (for example, EE draft 2) so that you can track any changes that you make. Also, if anything were to happen to your new copy, you always have the previous copy and notes from the meeting to re-do any changes. We recommend doing this on Googledocs whether changes are saved real-time on the servers so you don't lose precious work if your computer crashes.
Step 8: Final Notes
Once you are done with your initial drafts, ensure that you have professional presentation, consistent formatting, and proper citations. Make sure that you have included page numbers and a bibliography (if required). Additionally, make the layout justified, font and size, as well as double spaced as per IB requirements. You have to include a cover page with a title, your research question, word count and subject. You also have to meet your supervisor the final time to fill out your viva voce (oral) section of the RPPF before the final submission.
Step 9: Final Submission
When submitting your extended essay, ensure that your name, candidate number and your school's name are not on the document. This will ensure that your EE is marked fairly without prejudice. Your EE is electronically stamped and the IB can track who it belongs to, as is your RPPF.
We wish you the best of luck with your extended essay and hope you enjoy the process. If you would like help with your extended essay, please take a look at our courses or contact us for more information. We also offer IB tuition for various subjects and University applications mentoring and are more than happy to tailor our classes to your needs and requirements!