"Success is a standard that lowers itself to no one. You raise yourself to its level." – Quintessential Education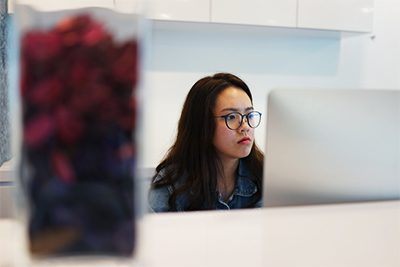 QE is a leading provider of tutorial and enrichment programmes for secondary and pre-tertiary students. Our highly rated E3 pedagogy is intelligently designed for small-group and 1-1 classes, alongside IA and EE guidance. All of our graduating students scored 6's and 7's in the 2018 IB exams. Today, we work with the brightest educators; each QE tutor is an IB specialist- a school teacher, IB Examiner, or IB graduate with vast experience teaching at top schools. More than just a source of tutorial services, QE encompasses a highly regarded brand of education designed to promote academic success and character development.
QE CURRICULUM DESIGN PRINCIPLES
Today's IB curricula is increasingly rigorous. Subjects like Biology and Economics cover 20 chapters in 2 years, with rigorous application-based assessments. This timeline also compels schools to prioritise textbook content over application skills and answering techniques. In addition, students spend over 150 hours on coursework like IA, EE, and TOK, leaving them with little time for exam preparation. Many use the holidays for coursework when they should instead study ahead for the new term.
Memorising textbook content no longer suffices. QE adopts a time-proven exam based teaching, centred on definitive simulated practices and key questions analyses. We design our curriculum with the following elements in mind.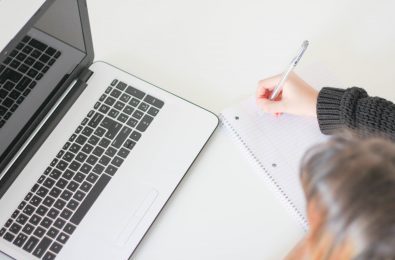 The Right Guide
Study smart. Our highly rated contextualised guides and practice sets have been time-proven to address learning needs and provide effective solutions for productive learning.
Summative Assessments
Practice makes perfect. Simulated exam practices allow us to monitor student learning, recognise learning gaps to address problems immediately, and give students a comprehensive overview of every exam segment to develop key problem solving skills.
By IB and IGCSE Examiners
Industry Leading Teaching Model
Lessons at QE allowed me to understand the course and the syllabus throughly, not leaving any doubts before the exam. I would like to thank Mr. Sean Lim for his great classes.

Going for economics tuition helped me revise everything that I learnt in school, which was very important for me as I was struggling to find time to do so. Sean was also very kind and understanding, answering any questions I had and taking the time to review my schoolwork for areas of improvement. I was also able to receive more resources to study as Sean provided very concise notes. The papers we went through very consistently further helped me understand the kind of answers I should be providing for my exams. As a result of my tuition, I was able to achieve a grade of 7 for my final IB examination.
Biology
Our IB Biology programme is designed to cope with the content heavy nature of the subject, build holistic understanding of how various chapters are related, and compartmentalise core concepts.
Through kinaesthetic and visual learning, our students develop comprehensive understanding and are best able to learn and retain information. In addition, our curriculum places emphasis on data-based questions and analysis of experimental data, which are key components of the IGCSE biology course. 
Chemistry
Our IB Chemistry programme is designed to build solid grounding in content knowledge, develop skills for practical assessments, and review application skills for evaluative questions; all of which are key requisites of the IGCSE course.
Through questions carefully selected to reflect IGCSE exam needs, our classes address segments like manipulation of numerical data, quantitative questions, and inferences of phenomena to help students gain exposure to an indicative range of questions.
Economics
Our IB Economics programme is designed to help students contextualise key content, develop highly advanced essay writing techniques, application skills, and an evaluative mind for quantitative reasoning. 
Through essay reviews and targeted case studies ranging from the EU monetary policies to US trade sanctions, our curriculum deconstructs each question type and provides rigorous coverage for question analysis, the key component of IGCSE Economics. Students learn to present their analysis in a highly effective manner to adapt to every question type.
English
Our IB English programme is designed to give a comprehensive overview of language mastery, writing skills,, and critical analysis. Tutors methodologically identify the needs of each student and review writing techniques needed to address each question type.
Through rigorous and intensive pitstop practices , students learn to employ a wide-range of vocabulary, use grammar in appropriate contexts, and develop a distinctive style to communicate effectively in both speech and writing. Regular feedback on written work is also a key feature of our course, having proven to be highly effective in language mastery.
Literature
Our IB Literature programme is designed to impart critical skills in text analysis, mastery of literary devices, and writing techniques for literary finesse. 
Through exploration of a holistic range of set texts, students are taught to identify literary conventions specific to each text type, incorporate them into their analyses with strong argumentative flow, and explicate their literary functions. Each class works on materials specifically curated based on past IGCSE questions, with regular feedback on written work a strong emphasis.
Mathematics
Our IB Mathematics programme is designed to build firm foundational understanding of key content, develop problem solving techniques, and build higher-order application skills. 
Through the use of focused practice sets and iterations of key exam questions, our curriculum provides a systematic framework to build understanding and reinforcement, making each session doubly effective for intelligent learning. Trend analysis, key question review, and intensive practices across a broad range of past IGCSE questions are key features of each class. Questions are specifically selected based on the answering skills required, thus exposing students to a wide range of question types.
Physics
Our IB Physics programme is designed to help  develop the right foundation so that students can always work out their solutions from first principles. Each class is carefully designed to ensure that students retain contextual knowledge and learn key problem solving skills. 
Through a well-defined set of questions and real world examples. students are able to identify how Physics concepts relate to daily phenomenon, and better appreciate their importance and relevance in real life. Trend analysis, key question review, and intensive practices across a broad range of past IGCSE questions are key features of each class. 
Format
Individual Class
Group Class
Duration
Option A: 2h per session,
across 4 weeks
Option B: 4h per session,
across 2 days
30 Oct 2019 to 15 Dec 2019
Fees
$575.00 per subject (Group)
$950.00 per subject (Individual)
E3 Methodology
Expose: Question exposure is integral to effective learning. Unlike conventional classes that begin with textbook content, each QE session commences with exam question analysis to systematically address learning priorities, deconstruct key question types, and define how best to approach a new topic.
Elaborate: Next, the class learns textbook content by solving indicative exam questions. Such 'learning from doing' enhances problem solving skills and conceptual understanding for productive learning. Our insider knowledge ensures a highly advanced curriculum with optimal question exposure and hands on learning to provide comprehensive syllabus coverage.
Execute: Practice, practice, practice. E3 concludes with timed trials and topical drills for targeted revision and advanced application skills. QE's industry leading question banks are intelligently designed to address all question types, consider the learning style of each student, and maximise knowledge retention. More importantly, we emphasise post practice reviews and consultations with respective tutors and leave no questions unanswered.
UNIVERSITY APPLICATIONS MENTORING