"Success is a standard that lowers itself to no one. You raise yourself to its level." – Quintessential Education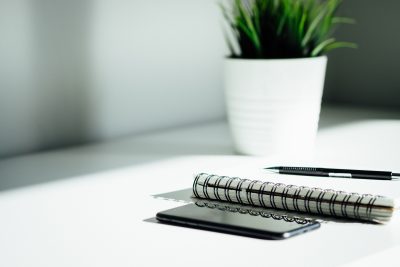 As specialists in the IGCSE curriculum, QE's expertise has been built over years of nurturing hundreds of students from international schools and private institutions, guiding many to achieve stellar academic results in various examinations. Our teachers dedicate full attention to writing and enhancing our IGCSE Master curriculum; each curriculum is built on proven strategies developed by subject experts. We offer a series of IGCSE Masterclasses that offer professional guidance, targeted help and a highly-rated personalised curriculum. Classes extend from topical reviews, question practices, customised intensive revision, to comprehensive and constructive feedback from tutors on students' work.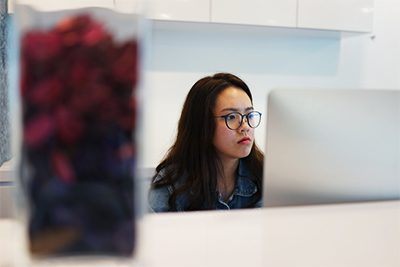 Small class sizes, premium facilities, a holistic education with master teachers, and customised curriculum remains our code of excellence. We dedicate our time to crafting intelligently designed guides and teaching materials to help you achieve your potential. Each Quintessential teacher is an IGCSE specialist with vast experience teaching at top schools. This year, we are introducing our junior tutors – many of whom are our previous students and perfect-scorers in the IB Diploma Programme who are bound for prestigious courses like Law, Medicine, and PPE. They are cherry picked and undergo extensive training with us to teach the IGCSE curriculum at the highest level of competence.
Our comprehensive personalised curriculum has been tested and proven across hundreds of students. Masterfully written by our IGCSE curriculum specialists, the exclusive curriculum stands strong with insider knowledge on what types of questions are tested, how to best score for various essays and projects.
Cherry-picked senior and junior teachers, all with extensive experience in teaching the IGCSE curriculum.
Senior Tutors: IGCSE examiners and school tutors.
Junior Tutors: IB 45 pointers, Oxbridge medicine, law, and PPE undergraduates.
Our IGCSE resource bank is systematically designed to tackle all IGCSE question types, catering to each student's individual learning pace, style, and preferences. We consider the weaknesses and needs of each individual student in helping them achieve maximum performance in the shortest time.
FAQs
Is QE's tuition suitable for me?
QE was established with you in mind – whether you are struggling academically in school, topping your cohort or achieving average grades, our lessons are designed to help you maximise your potential and challenge yourself. For students who struggle to keep up with their syllabus in school, and require a tutor to help them identify their misconceptions and provide insights on how to improve on their practices, QE's curriculum is designed to guide you through that. Our tutors have years of experiences honing the skills of students and providing insider knowledge on examination and answering techniques which will allow you to see significant improvement in your academics.
If I'm already doing well in school, why should I attend lessons at QE?
Of course, attending tuition is not a necessity for every student. However, even for students who may cope well in school, QE's curriculum is streamlined to help you better understand and pick up concepts efficiently. Customised notes and practices are crafted such that you can master topics and subjects in the shortest period of time, and have more time to pursue a greater depth of knowledge in these areas. Students who constantly seek to better themselves find QE's lessons enriching and eye-opening.
What makes your tutors different from school teachers or those from other tuition centres?
Our tutors are dedicated to teaching beyond what schools can offer. Each tutor is cherry-picked and teaches a customised curriculum written by past MOE teachers and examiners of the 'A' Level, IB and 'O' Level syllabus, crafted to address common misconceptions of students and to ensure that students are in touch with the requirements of their examinations.
Moreover, QE's tutors are committed to ensuring that students are provided with the most premium tutoring services – they are more than willing to spend time going through students' practices, and re-explain any concepts after classes, if students require clarification.
Can I attend a trial lesson?
Yes! At QE, we offer a paid trial lesson, for each subject. This means you only pay for the trial lesson when you enrol, and we will not collect any material fee or deposit from you upfront.
What fees do I pay when I join QE?
For new students, we offer a paid trial lesson. This means that:
You only pay for the trial lesson when you enrol.
We do not collect your material fee and deposit upfront.
Only when you decide to continue with lessons, will we itemise the material fee and deposit in your bill.
The joining fees applicable are:
A one-time material fee of $50.
1 month of course fee as deposit for each subject.
A termly fee for each subject.
How many classes are there in a month?
Listed fees are for four classes per month; in the event where there are five classes, fees will be pro-rated.
What are your group class sizes?
Group class sizes at QE are kept small, at 4 to 8 students, depending on the subject taught. Small class sizes like ours help ensure that each student is given targeted attention from their tutor – tutors are able to monitor their progress throughout lessons and ensure that each student has a holistic and coherent understanding of every concept taught.We also believe that class sizes should be kept small to facilitate the discussion and discourse between students during lessons. The dynamism and effectiveness of such discussions are ensured by our small class sizes.
Can I form a new group class?
Should you wish to form your own group class, we are happy to start with a count of two students and you are free to propose your preferred timing.
How long is each class?
Group classes are conducted on a weekly basis over two-hour sessions.
Individual classes are conducted on a weekly basis over one-half hour sessions.
What should I do if I miss my lessons?
Inform your teacher if you are unable to make it for a lesson – depending on whether the rest of the group class is able to postpone the lesson, you will be informed of the change in class schedule.