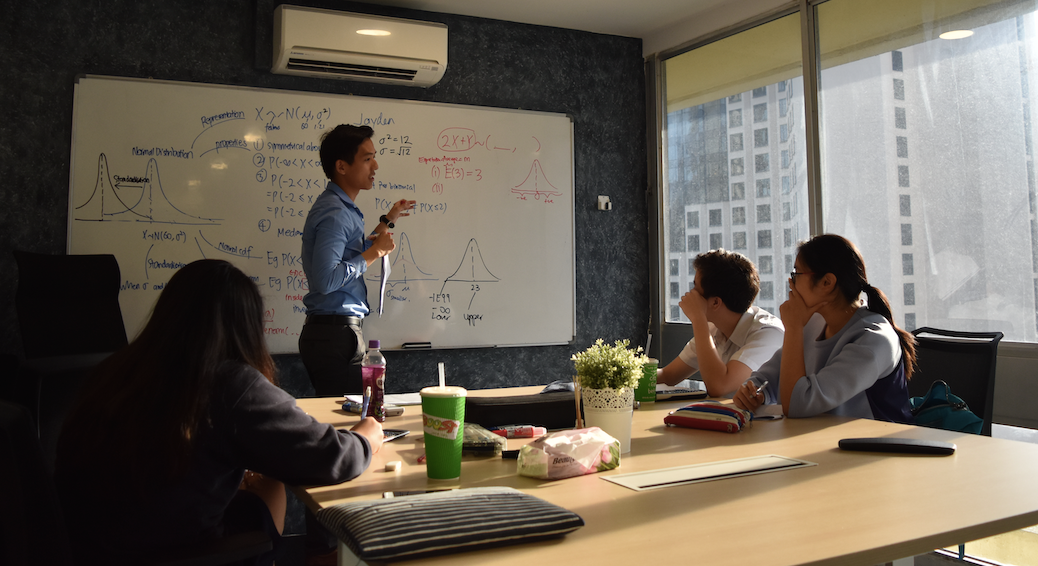 SINGAPORE'S LEADING SAT PREP PROGRAM
ACING THE SAT EXAM
Extensive Practice. Top Tutors.
Outstanding track record. Comprehensive coverage.
 8 comprehensive prep lessons with full backend resources, the Quintessential SAT Masterclass is the leading choice for SAT applicants from various Singapore local and international schools. We take the responsibility of teaching seriously and cover important strategies for Mathematics, Reading and Writing thoroughly with our E3 Quintessential Methodology to beat all questions.
COMPREHENSIVE SAT PACKAGE
Quintessential's SAT MasterClass
$2000
THE QUINTESSENTIAL DIFFERENCE
I really enjoyed your SAT lessons and your inspiring stories of Oxford and Yale. The practices and exam techniques are extremely useful. I feel my vocab, writing and reading have improved tremendously. Will do my best to get a perfect 2400!
Sean is an excellent college and SAT consultant. I am inspired by his real life examples of students who made it and have become more confident for my applications! His content delivery has helped me in my SAT and I definitely could not have done it without his help.
I really enjoyed Sean's guidance and assistance in SAT. I found his lessons engaging and easy to follow. He also uses real life examples to illustrate concepts and I will definitely recommend him to anyone looking to improve their score!