SAT Singapore Prep Course
The Scholastic Assessment Test (SAT) is an essential test organised by college board for US university applications. SAT Singapore preparatory programs are crucial to ensure your child is well-equipped to take an important SAT test for that coveted prestigious college admission that may decide his/her life. As one of the leading SAT Singapore Education Centres, we spare no efforts in making sure your child is full prepared.
SAT Singapore Test Information
The SAT Reasoning Test is a common entry criteria for undergraduate programs in the US and Singapore. Competitive programs may require you to submit SAT Subject Test scores as well. More information can be found here.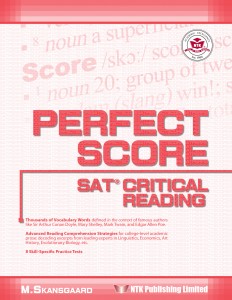 a) Reasoning Test
The SAT Reasoning Test consists mostly of multiple choice questions; there is 1 essay and a handful of student-produced responses. The test duration is three hours and forty-five minutes (excluding breaks) and costs USD91 for students testing outside of the US. The test is available 6 times per year: Jan, May, Jun, Oct, Nov and Dec.
The SAT score is calculated by combining test results from three 800-point sections (Math, Critical reading and Writing), culminating in a total score of 600 – 2400 points. Scores are valid for 5 years.
b) Subject Test
Subject Tests (formerly known as SAT II) are 60-minute multiple choice exams designed to measure knowledge and skills in particular subject areas such as English, history, mathematics, science and language.
Students can take up to three SAT Subject Tests on the same day. However, students cannot take the Reasoning and  Subject Tests on the same date. The SAT Subject Tests are usually offered on the same day as the SAT Reasoning Test. Test fee ranges from USD70 – USD80 for students testing outside the US.
Each individual test is scored on a scale of 200 to 800. Scores are valid for 5 years. Our students mostly score above 650!
We aim to impart crucial test-taking strategies through our proven and rigorous SAT Singapore preparation programs.
You have found the right place if you are looking for a safe and reliable SAT Singapore education centre
Our Philosophy: Practice PRACTICE PRACTICE. Taught in English ONLY by experienced SAT Singapore  tutors from Ivy League top universities (Oxford, Yale, perfect SAT scorers, professional industry background-e.g: Wall Street Journal editors). We relate well and are dedicated to our students.
SAT tests can be frustrating for many. It is uncommon for students to get exposure to such fields of study in schools, and most go for the tests unprepared and unequipped. At Quintessential, we believe that doing well is about understanding how the paper is set, how to master the skills, and how to make each practice count.

Resources